How to Choose The Best Sunglasses?
When it comes to buying the best Sunglasses, many people choose a pair that looks attractive. They do not think much about the style and materials of the best sunglasses. Eventually, they realize the sunglasses do not suit them at all. Choosing the perfect pair of sunglasses can be tricky. So, you want to know how to choose the best sunglasses?
A pair of sunglasses can elevate your looks when it matches your facial features and skin tone. You need to choose the right size, shape, and color of sunglasses. Your sunglasses should also protect your eyes from harmful UV rays and other elements. 
In this article, you will find all the information you need to know to buy a pair of perfect sunglasses that suits your looks and personality. You will learn about different styles of sunglasses and how to pick a style matching your face type, skin tone, and hair color. But first, let us understand why it is so important to select the right pair of sunglasses. 
Importance Of Selecting The Right Pair Of Sunglasses
While some people look for sunglasses that can complement their outfit, others give more focus on buying pairs that can protect them from the sun and other elements. No matter what your priorities are, it is necessary to select the right pair of sunglasses. 
Here are the reasons you should get a pair of quality sunglasses: 
Sunglasses Protect Your Eyes from UV Rays and Related Diseases
You should get a new pair of polarized sunglasses that provide 100% UV protection. We all know how ultraviolet (UV) radiation can cause damage to our skin and eyes. Our eyes cannot tolerate prolonged exposure to sunlight. Too much sunlight can cause various eye diseases, such as cataracts, glaucoma, pterygium, and macular degeneration. 
These diseases can be painful and irritating. A good pair of polarized sunglasses with UV protection can protect your eyes from excessive sunlight and reduce glare. Thus, your eyes will feel less pressure. 
Protecting From Various Elements
Sunglasses are not just accessories for summer. They not only protect the eyes from the harmful UV rays but also keep the eyes safe from elements, like wind, dust, sand, and snow. 
If you often hit the road on your motorcycle, you know how the wind and dust can irritate your eyes. Again, when you are hiking or skiing on snowy mountains, the glare from the sun can damage your cornea. A fitting pair of sunglasses can cover your eyes well and shield them from harmful elements. 
By wearing quality polarized sunglasses, you can save your eyes and the skin around them from getting sunburned. Also, exposure to excessive sunlight causes skin cancer. Wearing large sunglasses will cover the eyes and surrounding skin well. Hence, sunglasses are essential for any season.  
Sunglasses Provide Views Better
Apart from protecting your eyes and skin, polarized sunglasses help you see better in bright light. They put a layer between your eyes and bright sunlight. Hence, the sunglasses cut down the glare, and your eyes feel less strained. 
The sunglasses layers your vision to see a better color contrast, and thus the scenes in front of you look much sharper and clear even under blinking light. 
Driving becomes much safer wearing sunglasses in different weather. It can be sunny, windy, light rain; your sunglasses will help get a clear view of the road. You will also have clear vision during fishing as the sunglasses will reduce the glare of sunlight on water. 
Sunglasses Help to Mitigate Headaches and Migraines 
Many people get migraines and headaches due to long exposure to bright sunlight. It becomes a problem when you are sightseeing or driving. By wearing sunglasses, you can filter the sunlight and shield your eyes from bright light. Thus, you can lessen the possibility of a sudden attack of migraine and headache by wearing sunglasses. 
Your eyes will feel less stressed and, thus, you will feel less fatigued. So, you can spend more time walking and driving outside. 
Sunglasses Adds to Your Style
So, sunglasses keep your eyes safe and healthy. But let us not forget how they add to your style. Sunglasses come in various colors, shapes, and designs. They are so versatile that everyone can choose their unique design. 
You can choose different styles for different occasions and activities. Formal or casual sunglasses go with all kinds of styles. You can even match the colors of your sunglasses with your clothes and other accessories. 
You can keep yourself well protected and, at the same time, look stylish. Therefore, it is important to buy high-quality sunglasses for your daily or occasional outside activities.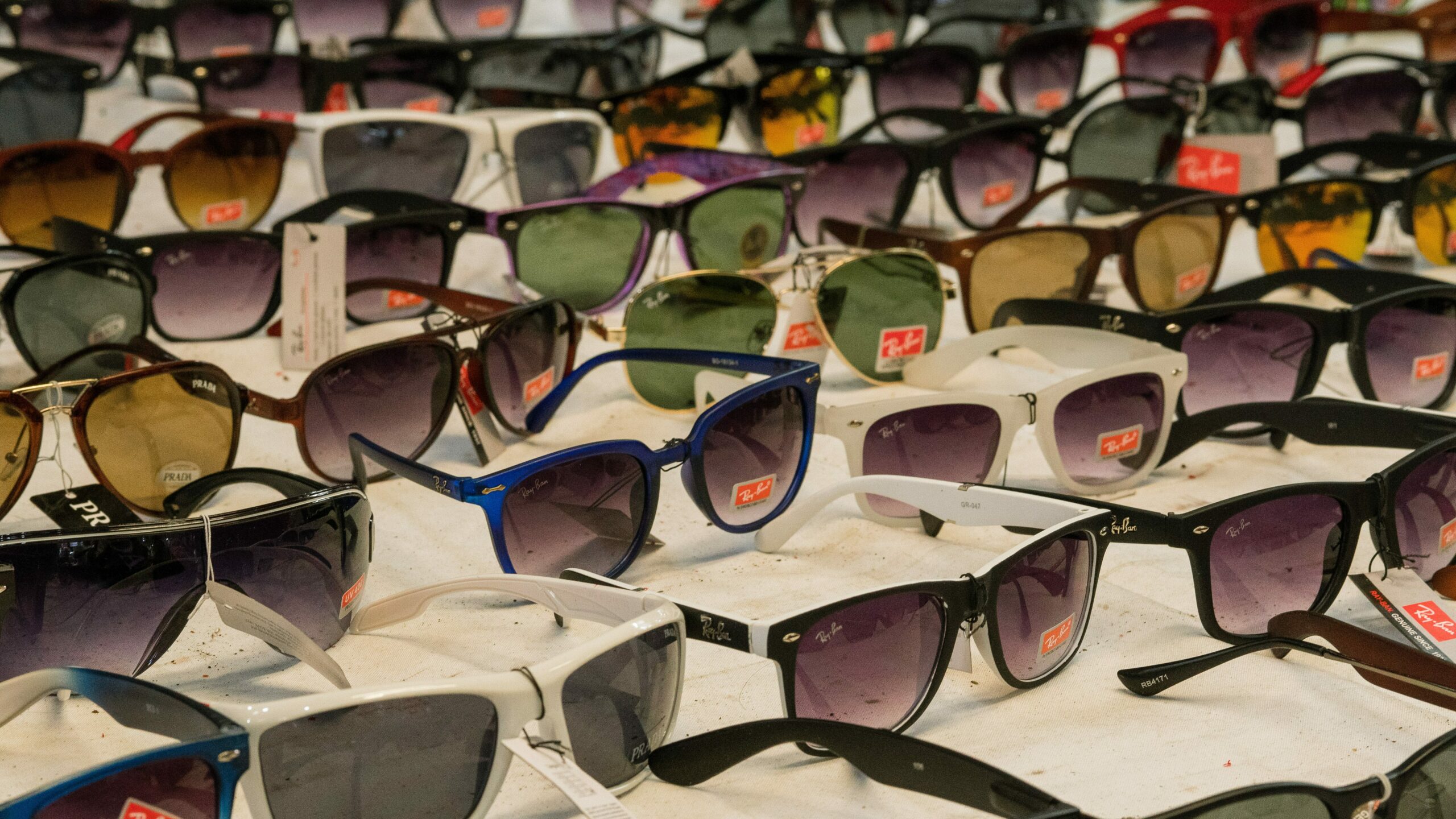 15 Styles Of Sunglasses
Sunglasses are a must for a stylish outdoor look. You cannot just randomly pick any style of sunglasses. As there are different styles of sunglasses available today, you might get confused about choosing the right one. Before we learn how to choose a pair of sunglasses that matches your facial structure and personality, you may want to know about different styles of sunglasses. 
From classic styles of sunglasses (like the aviators, cat's eyes, round, and rectangular sunglasses) to modern cool shades, (like club master and geometric style sunglasses), a wide range of styles are available for both men and women. 
Here are some of the most popular styles of sunglasses that you should know about: 
1. Aviator/Pilot Sunglasses
Let us start with one of the most popular sunglasses of all time, the aviator sunglasses. Aviator sunglasses were originally developed for pilots during the 1930s. They need something to shed their eyes from bright sunlight to have a better focus on their surroundings. 
These sunglasses cover your eyes completely so that you do not get blinded by the sudden burst of sunlight. Aviators have the iconic teardrop shape lenses. They have silver or gold color thin metal frames with a double bridge or triple bridge. Nowadays, some models have plastic frames. 
2. Round Sunglasses
Round sunglasses never go out of style. The famous Beetle singer John Lennon made these shades popular among general people. These sunglasses mostly have round lenses with full round rims. 
The frames of these round glasses can be made of alloy, aluminum, acetate, stainless steel, nylon, plastic, and other materials. The frames can be thick or thin and small or large. 
You can also choose different color lenses. Hence, you can get a traditional or modern look wearing these glasses. People having square face shapes or strong jawlines should go for round sunglasses to balance their facial features.  
3. Cat's Eye Sunglasses 
These retro feminine sunglasses give you a glamorous look. Cat's eye sunglasses represent the playful and sophisticated style of the 1950s. The frames of these sunglasses have very sharp uplifting lines on either side. Thus, they got the name cat's eye. The edges can be aggressively sharp or toned down.  
The frames are often thick, and they come in different colors. Although they used to be popular among women, men are also wearing these chic shades these days, and changing the fashion world. So, if you feel bold enough, add a pair of cat's eyes to your collection. 
4. Browline/ Clubmaster
We also know Clubmaster sunglasses as browline sunglasses. The frames of the glasses are thicker on the brow line and have thin rims around the bottom of the lenses. The lenses are round, almost circular. These sunglasses became trendy in the 1950s and onwards. 
The upper part of the sunglasses is made of plastic or acetate, and the bottom part is made of metal. Like aviators, the frames can have double bridges. 
You can find browline sunglasses in various color combinations. The color of the sunglasses depends on your personal preferences. The most common colors are the classic black or tortoiseshell and gold, with green, brown, or gray lenses.  
5. Butterfly Sunglasses
If you are looking for oversized sunglasses, butterfly sunglasses can be a brilliant choice. These butterfly-shaped are usually oversized and cover your eyes and the surrounding skin. There are also smaller size butterfly sunglasses with more edgy outer sides. Their polarized lenses protect you from UV rays. 
The butterfly sunglasses are wider in the outside edges and smaller close to the nose. The frames can be metallic or plastic. You can get printed or colorful frames for an eye-catchy look.
6. Square Sunglasses
Square-shaped sunglasses are popular in all sizes and styles. You can choose an oversized frame or a smaller one. Although these sunglasses look nice on almost all face shapes, they are best for round faces and faces that have a narrow jawline. It gives some edges to the round face. 
The lenses are well proportioned on all edges and the frame fits perfectly on your nose. Square sunglasses are available in classic colors as well as modern patterns. When you are not sure about a sunglass style, get a square sunglass with polarized lenses. These glasses are suitable for both casual and formal wear. Above all, they will protect you from bright sunlight. 
7. Rectangle Sunglasses
Rectangular sunglasses are a narrower alternative to square sunglasses. They have lenses that are wide and less tall. Like square sunglasses, rectangular sunglasses also have various sizes and styles. They generally have thick full-frames. These glasses are found in different styles such as casual, retro, sporty, and vintage. 
Rectangular sunglasses work well for people who have a high nose bridge and round face or oval face. You can see various colors of frames and lenses. You may choose a sharp-edged rectangular for a bold appearance or round-edged pairs for a softer look. 
8. Shield or Wrap Sunglasses 
Shield sunglasses are for various sports lovers who spend long hours in the sun. Unlike other sunglasses in this list, shield glasses have a single large lens that covers the entire eye area. The large size polarized sunglasses provide ultimate protection from UV rays and prevent various elements like wind, dust, sand, or snow from entering. 
Shield glasses are popular for walking, running, hiking, playing tennis, snowboarding, and golfing. The sunglasses will cut glare and let you have a better view. Besides, the unique color range of shield sunglasses adds glamor to your look. 
9. Wayfarer
Fit for almost any face shape and outfit, Wayfarers are a timeless pair of sunglasses. During the 1950s, when Ray-Ban first introduced the style, it became instantly popular. Today, many famous brands have their own version of wayfarers. They have always been cool and trendy sunglasses since they have appeared. 
The upper part of the Wayfarers looks like square sunglasses, and the lower part is rounded. Medium-size polarized lenses give excellent protection to your eyes. The sturdy, thick plastic frames and design of the sunglasses make them a convenient choice for both men and women.
10. Oval Sunglasses 
Oval sunglasses are slightly larger than round shape sunglasses. They are also circular but are longer than their width. These comfortable sheds cover the eyes and provide maximum protection from the sun. Oval sunglasses have metallic or plastic frames that can be thick or thin. But the thicker ones attract most people. 
These sunglasses can also have a top bar. They are perfect for both casual and formal occasions. So, get a pair of oval sunglasses if you want both a classy and carefree look. 
11. Flip Up Sunglasses 
Flip-ups are modern-style sunglasses. These sunglasses are new and unique. Yet, many men and women fall in love with its convenient style. These two-in-one sunglasses have attractive designs and lenses. They can be round, oval, or semicircular lenses. The top parts of the lenses are attached to the top bar, and the rest are detectable. 
Thus, you can flip up the dark lenses when you are indoors, and put them back on out in the sun. As they come in different shapes and sizes, anyone can find a pair matching their face shape.  
12. Heart Sunglasses and Star Shape Sunglasses
Sometimes, we want to feel bold and try something different. The heart-shaped and star-shaped sunglasses are fun and different from the traditional sunglasses that we see. They have unique designs, sizes, and materials. 
You can buy oversized or small size heart shape and star shape sunglasses matching your outfit. The heart-shaped sunglasses look splendid even when they are oversized. 
These sunglasses can have metallic frames with thin or no rims. On the other hand, plastic frames can be sturdy and thick. Not just the frame, the lenses are also found in almost any color. These sunglasses mostly suit square and triangle-shaped faces. 
13. Geometric Sunglasses 
Since we are talking about unique and modern designs, we should mention geometric sunglasses such as hexagonal and octagonal sunglasses. Both styles will make you stand out in any gathering. 
Hexagonal sunglasses are round with hexagonal ages around the sides of the frame. Octagonal sunglasses are a hybrid of square and round shapes with edges. This hybrid design of the sunglasses makes them perfect for any face shape.
They give a retro vibe of the 1970s. Both of these styles have full or half-metallic rims and are popular for having colorful glasses. So, get a pair of geometric sunglasses to add variety to your sunglass collection. 
14. White Sunglasses
Now, how about we focus on frame colors instead of designs of sunglasses? Traditional sunglasses used to have black, brown, or metallic colors. However, people are now making statements with their white color sunglasses. 
The thick oversized white color sunglasses are most popular these days. They can belong to any style of sunglasses that have plastic frames. Although many people prefer black polarized lenses or clear lenses, you can also opt for colorful lenses. Check out a white sunglass with blue lenses for a sunny beach day!
15. Colored Lens Sunglasses
Why limit yourself to only black or clear glasses? There is a wide range of colored lenses available for all kinds of sunglasses. Yellow, blue, orange, red, even pink colored lenses are trending these days. 
Blue or purple-color lenses let you see more clearly and protect your eyes from the reflections from surfaces. They are useful during foggy and misty conditions. Yellow lenses give you better vision in the dark. 
And if styling is the prime concern for you, you can go for orange, red, or pink glasses. They look modish and attractive. Besides, you can also try gradient lenses that have multiple colors. Why limit yourself to one color if you can have multiple colors, right? 
So, these are the most popular types of sunglasses trending these days. Some styles are timeless classics, and others are modern chic designs. You can choose from these styles and match them with your other accessories to appear fashionable.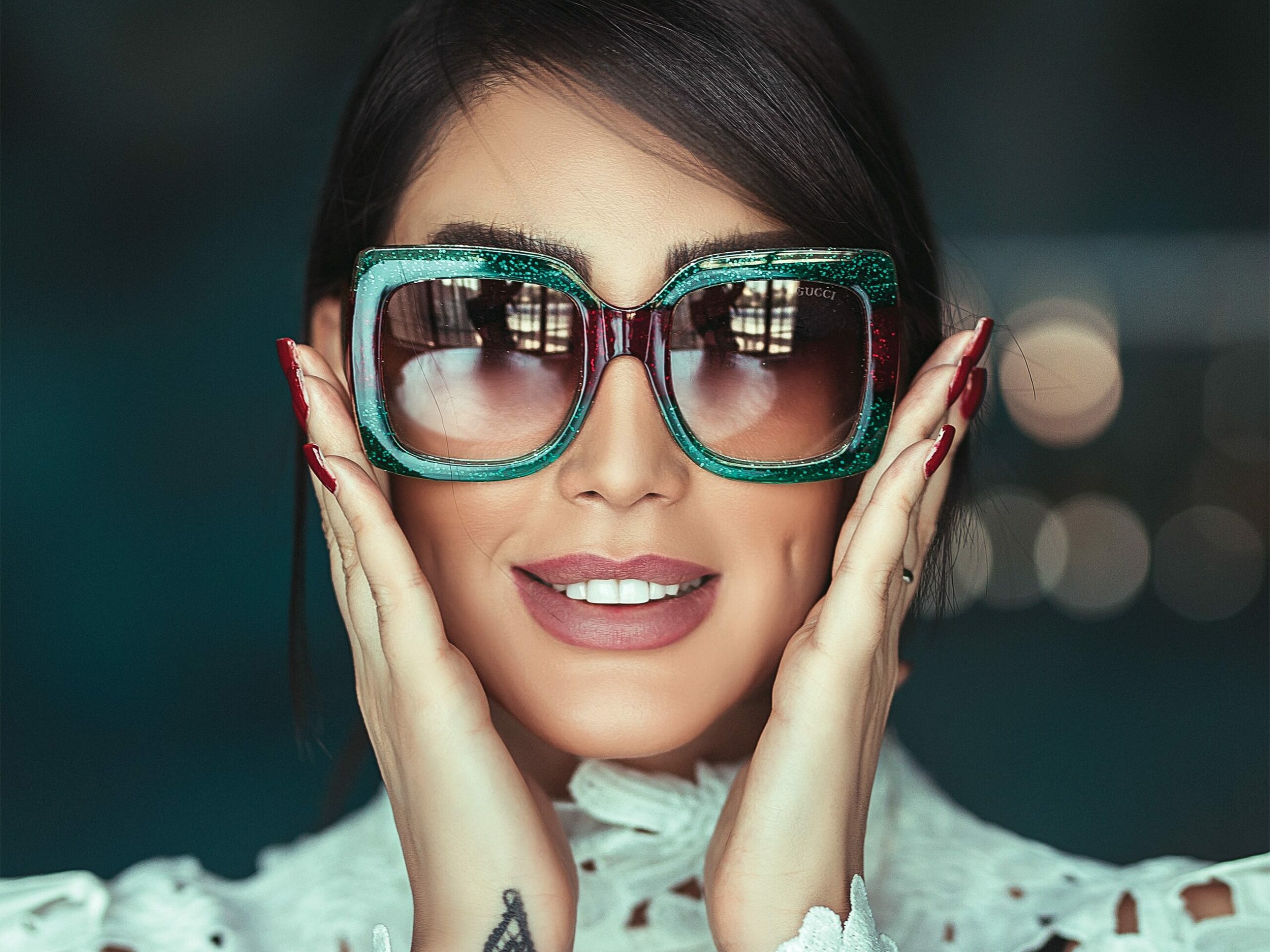 9 Things to Consider Before Buying A Pair Of Sunglasses
You have learned about different styles and types of sunglasses. As you can see, all of these styles are unique in their own way. When you want to buy a pair of sunglasses, you have to consider the quality, materials, size, color, and cost of the sunglasses. 
So, here are some of the important factors you need to consider before buying the best pair of sunglasses: 
1. UV Protection
Sunglasses are made to protect our eyes from the sun, hence the name sunglasses. The first and most important factor of choosing a pair of sunglasses is making sure they can protect you from the UV rays of the sun. Many people think that UV protective sunglasses are quite expensive. However, the cost is not the issue. You can get 100% UV protective sunglasses even at a low price.
Check the product description of the sunglasses to find out their UV ray protection power. It should be 100% effective. You may also check the tag on the sunglasses. If it says 400mm UV protection, then it is 100% useful against UV rays. 
2. Blocking Sunlight
Your new shades must be able to block about 75 to 90 percent of visible light. Also, they should have polarized lenses. These lenses are best at cutting sunlight glares. They manage the sunlight reflection on various surfaces, like water and snow. Thus, you can put less pressure on your eyes by wearing polarized sunglasses. 
If you want to know how dark your sunglasses are, you can check them in front of a mirror. Stand slightly far from the mirror. Then put on your sunglasses and see your reflection in the mirror. If your eyes show behind the sunglasses, then the lenses are not dark enough. 
3. Style and Shape of the Sunglasses
People who want to be a part of the ongoing trends should choose a pair of sunglasses that are popular in recent times. But others who do not want to follow the trend can choose something classic. Sunglasses like aviators, wayfarers, or oversized designs, rarely go wrong or out of trend. 
Also, consider the purpose of choosing a style of sunglasses. Why are you buying them? Is it just for styling or to protect your eyes from bright sunlight? If both, you should choose a versatile style. It should cover your eyes and make you look fashionable. 
Choosing the right shape of the sunglasses is also important. Otherwise, they will not look good on your face. We have different facial structures like square, oval, round, and so on. We need to get a pair of sunglasses that suit our facial features. 
You will learn more about choosing a sunglass style based on face shapes later in this article. 
4. Materials of the Frames
Choosing the frame material is another crucial part of buying the best pairs of sunglasses for you. The material and build of the frames determine how comfortable, durable, and safe they are going to be. Some people are allergic to various metals. They should choose a hypoallergenic material. 
Also, the price of the sunglasses greatly depends on the materials they are made of. Here are the common materials used to make sunglass frames: 
Plastic: Plastic is one of the most common materials for making sunglasses. Plastic sunglasses are affordable in price. Different types of plastics are used for sunglass frames. Zylonite is the most common type. These frames are easily adjustable and are available in different colors. 
Another type is polycarbonate frames. These frames are durable, impact resistance, and protect the eye well. Thus, they are suitable as sports and safety sunglasses. 
Metals: You will find sunglass frames made of various types of metals, such as aluminum, stainless steel, and titanium. Metal frames are often costlier than plastic frames. 
However, they are malleable and corrosion-resistant. Hence, they are comfortable. If you want a long-lasting pair of sunglasses, get one with titanium frames. These are lightweight, safe, and long-lasting. 
Nylon: Another inexpensive material is nylon. It is also lightweight and more durable than metals. As it has high impact resistance, it is suitable for rough use like sports or driving. However, nylon frames can become brittle over time. 
Some frames are combinations of different materials. These sunglasses are adjustable, durable, and safe for your eyes.
5. Lens Quality and Material 
A sunglass is useless without quality lenses. The lenses should give you clear vision and protection from bright sunlight. Cheap sunglasses often have low-quality lenses that cannot protect you from harmful UV rays. So, do not compromise the quality of the lens if you have to pay extra for it. 
The materials of the lenses affect their clarity, weight, and durability. Here are the materials used to make sunglass lenses: 
Glass: Glass lenses offer maximum optical clarity. They are scratch-resistant but will spider when they face heavy impact. Quality glass lenses will not clip or shatter. Glass lenses are heavier than many other lens materials, and are expensive. 
Polyurethane: These materials provide great optical clarity as well as excellent impact resistance. At the same time, they are flexible and lightweight. Polyurethane is less likely to fracture compared to regular plastic and glass. So, it is often used to make lenses for rimless sunglasses. Similar to glass lenses, polyurethane lenses are also a bit costly. 
Polycarbonate: Polycarbonate lenses are affordable. They are lightweight and not too thick. They have good clarity and impact resistance. But they are not so scratch-resistant like glass and polyurethane.
Nylon: Nylon lens has a higher aberration value than polycarbonate lens. It is quite similar to glass lenses. You also get better optical quality through these lenses. The material is also more scratch-resistant than polycarbonate. On top of that nylon, lenses are lightweight compared to glass lenses. 
Acrylic: One of the cheapest lens materials for sunglasses. These are not so durable and do not provide the same clarity as the other materials. People who wear sunglasses occasionally can get sunglasses with acrylic lenses.
If you want minimum glare and high definition viewing experience, consider polarized lenses. These lenses are often made of polycarbonate. Whatever lens material you choose, make sure they protect from UV rays. They should have an anti-reflective coating, scratch-resistant coating, anti-fog coating, and mirror coating.  
6. Lens Colors (Tints)
Lens colors determine how much visible light can reach your eyes and how you will see the world in front of you. For lens colors, you have to choose between dark colors and light colors. 
Dark Colors
You need sunglasses to go through bright sunny days. For that, you need dense tints that absorb and block bright light transmission. Gray is the most popular color for blocking bright sunlight. 
Gray tint lenses are also the safest. If you do not know which color lens you want to choose, go with gray. It gives your neutral color perception that looks closer to the real-world color. Other colors, for sunlight blocking, are brown and dark green. 
Brown-colored lenses not only block light transmission but also boost contrast. Hence, brown lenses are perfect for sports sunglasses. You can easily spot and track a ball in green fields. Although green tints are not super contrast, it is still an effective lens color to protect your eyes. 
Light Colors
You can consider light color lenses. Yellow is a trendy color these days. It increases the contrast in hazy and low light conditions. Moreover, they are great for snow activities and indoor sports. If you are a beach person, you can buy blue tint sunglasses. This color eliminates glare from water or snow and enhances color perception. 
Red and Pink color lenses are fashionable lenses that block blue light. These colors are also helpful in sports like snowboarding, skating, and driving. Your eyes will also feel less strained after using smart devices after hours. 
7. Size and Fitting of the Sunglasses
Choosing the material and colors is not enough to find the right pair of sunglasses. They should also fit you. Your sunglasses should cover your eyes and the surrounding skin. If you want to block the maximum amount of UV rays, get oversized sunglasses. These sunglasses also keep dirt and dust away from your face.
If not oversize, still the sunglasses should fit you and feel comfortable. You will wear your sunglasses for hours. Check the bridge length of the nosepiece, the distance of the sunglasses arms, and the comfort of the earpieces. 
So, when you buy a pair of sunglasses, try them out before buying. If you are buying online, check their size carefully. Avoid small size sunglasses. They will not feel comfortable and do not look fashionable. 
8. Cost of the Sunglasses
Sunglasses have various price ranges. As I have mentioned before, the price of the sunglasses does not always have to be costly. You can get a good-quality pair of sunglasses at an affordable price. 
If you are looking for fashionable branded sunglasses, you will have to spend a considerable price on them. However, other brands offer the same designs at affordable prices. So, you can buy a pair of quality sunglasses from there.
Regular sunglasses such as styling or protective sunglasses can cost you between $50 to $200 or even more. But if you want prescription sunglasses, they will cost you about $200 to $300. 
When you fix a budget, you can decide whether you can afford a luxurious brand or more reasonably priced models from affordable labels. 
9. Consider Your Personality and Lifestyle  
With so many styles, materials, and colors to choose from, buying the perfect sunglasses can be challenging. If you are not sure which pair to get, consider your lifestyle and profession. 
You might be outgoing or interested in sports activities. Then you should buy sunglasses that provide maximum eye protection and clarity. Think about when and where you will wear your sunglasses the most. If you wear sunglasses occasionally, just as an accessory for various programs and occasions, you can buy colorful sunglasses matching your attire.  
Apart from these things, you should think about many other factors before buying a new pair of sunglasses. The sunglasses should fit your face shape, skin tone, and you can also match them with your hair color.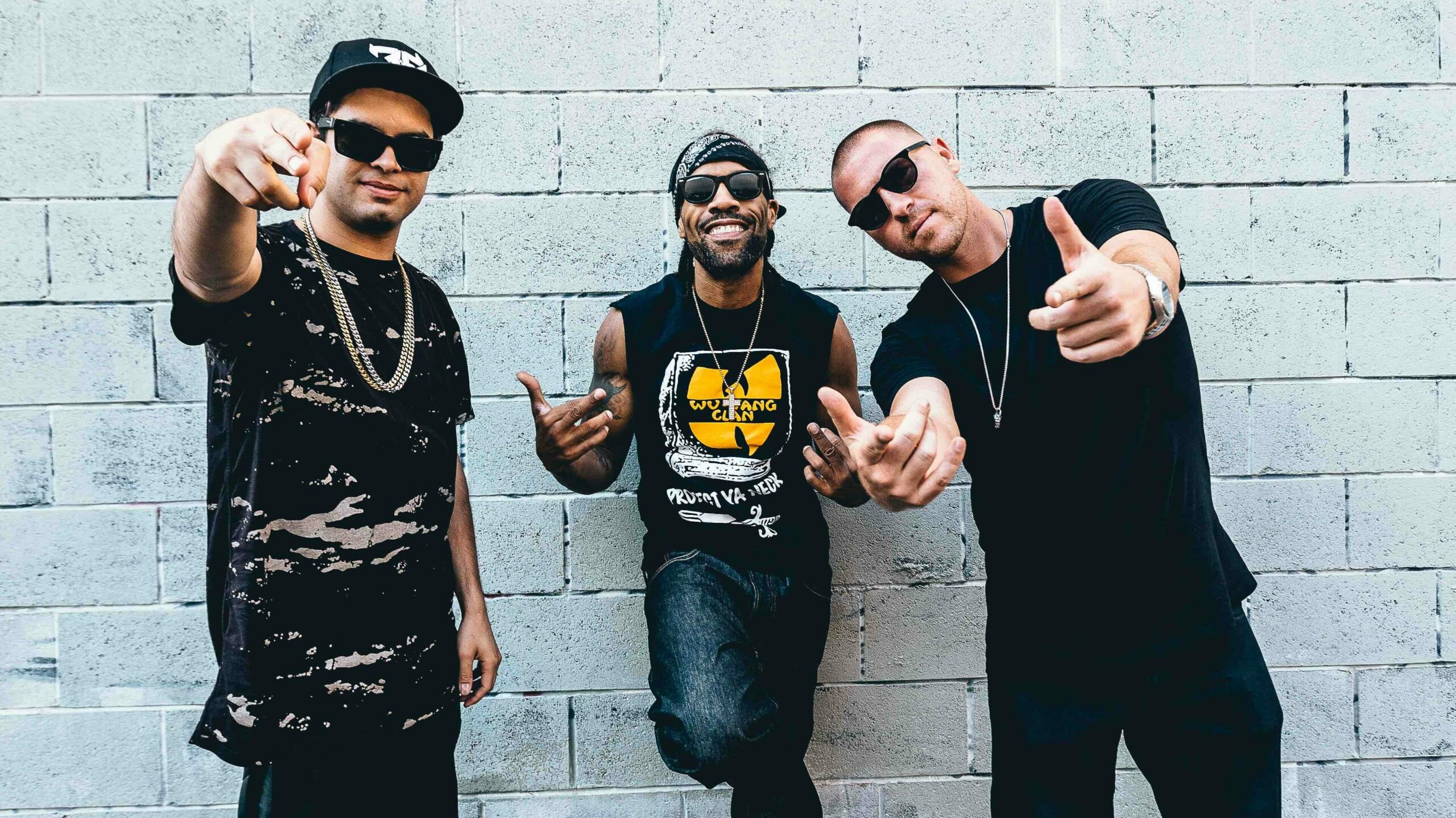 Choosing Sunglasses According To Face Type
Many people do not know how to choose a pair of sunglasses according to their face shape. Just putting any shade does not make you look iconic. You need to pick the right style and size of sunglasses that fit your face type. 
Now, like many others, you may not know what your face shape is. So, you must find out your face shape by measuring the facial dimension. Here is how you can do it: 
Measure Face Length: Take a measuring tape. Then put it on the center of your hairline to straight down to the bottom of your chin. Write down the measurement. 
Measure Your Forehead: Measure your forehead length from the middle. You will find bones on the sides of your head. Place the tape from one bone to another to measure your forehead. 
Measure Cheekbone to Cheekbone: Next, locate your cheekbones below your eyes. Place the tape on top of one cheekbone to another cheekbone. And take the measurement. 
Measure Jawline: Below your ears, you will find the end of your jawline. Measure the end of the jawline to the bottom of your face. 
Based on these measurements, you can find out your face shape. Comparing the different dimensions of a face, we can find different types of face shapes. 
Sunglasses According to Face Shapes
There are six common types of face shapes. These face shapes are- round, square, oval, oblong/rectangle, triangular/ heart shape, and diamond. Now that you have learned about face shapes, it is time to know which styles of sunglasses you should choose to match your face shape. 
Sunglasses for Round Face Shape
You have a round face shape if your face is widest at the cheekbone. Your forehead and jawline are slightly narrower than the cheekbone measurement. The width and length of your face are almost identical, and you do not have angular features. 
Square or rectangular style sunglasses will look best on round face shapes. These frames can add more angles and make it look sharper. Choose dark color frames as they make your face look narrower and make your face more oval shape. To balance the proportions of your face, pick a sunglass frame where the width is greater than the height. 
Recommended Sunglass Styles for Round Face Shapes: 
Pointed edges, rectangular or square sunglasses.
Sunglasses with narrow bridges.
Aviators
Wayfarers
Cat's Eye Sunglasses
Butterfly Sunglasses
You should avoid wearing round sunglasses and narrow frames as they will not add variety to your features. So, no round or oval shape shades are suitable for you. 
Sunglass style for Oval Face Shape
Is the length of your face slightly larger than the width? Then you have an oval face shape. Like a round face shape, you have a round chin, and your cheekbones are the widest part of your face. Oval faces are quite symmetrical, so almost any frame looks nice on them. 
However, do not use huge frames or too small frames as they can cause imbalance to your face shape. The frame of the sunglasses should be as wide as your face or a bit wider. The top of the frame should be in line with your eyebrows. 
Recommended Sunglass styles for Oval face Shapes:
Square, rectangular or round, and the frame is fine unless it's too large. 
Round or retro-shaped frames are best for oval face shape. 
Aviators 
Butterfly glasses
Cat's eyes
Sunglasses with large frames and sharply defined edges or too narrow frames do not look attractive on oval face shapes. So, avoid such sunglass styles. 
Sunglass Styles for Square Face Shapes
If the length and width of your face are the same or almost the same, you have a square shape face. You also have a broad forehead and a strong jawline. The chin can also be broad and angular. Sometimes, it may not be too defined. 
For such a face shape, you should try to soften your sharp angles to visually balance the facial proportions. So, round and oval-shaped sunglasses are the best choices for square face shapes. Recommended Sunglass Styles for Square Face Shapes: 
Consider large sunglasses that have the same width as your face. 
Nice colorful glasses.
Round, oval, or teardrop-shaped sunglasses. 
Rimless sunglasses
Aviators 
Round shape Cat's Eyes
Browline/Wayfarers
People with square faces should not put on square frames with sharp corners or frames that are wider than their faces. Small and narrow frames should also be avoided. These sunglasses add too much edge to an already sharp face. 
Sunglass Styles for Rectangular Face Shapes
This face shape is longer than it is wide. The cheekbones, forehead, and jawline have equal or nearly the same width. Although most feature of the face seems softer, the chin is broad and angular. The hairline appears to be almost straight. Some oblong faces appear narrow.
So, to make your face look visually broader, wear large oversize glasses. You should try to balance the length of your face with your width. You can also choose a thin frame with a color that matches your skin tone. This face shape is not suitable for wearing small size sunglasses or bright colorful frames. 
Recommended Sunglass Styles for Rectangular Face Shapes: 
Oversized sunglasses
Round framed sunglasses
Aviators with large frames
Wayfarers with large frames
Sunglasses with rectangular lenses
Sunglass Styles for Heart-shaped/ Inverted Triangle Face Shapes
Heart-shaped faces are sometimes known as inverted triangle face shapes. This face shape has a wide forehead that gradually gets narrower to the chin. The length of the face is larger than the width. The chin is often sharp. Thus, the shape looks like a heart or an upside-down triangle. 
If you have a heart-shaped face, you need to put on sunglasses that can balance the lower part of your face with the upper part. Therefore, you need to make the lower part appear bulkier. 
Do not make the mistake of choosing massive sunglasses. You should rather choose a frame that is as wide as your face and not bigger than that. Try on sunglasses that do not cover your browline. This way, you will not be adding to the upper part of the face. 
Recommended sunglass styles for Heart-shaped faces:
Medium size frames with a narrow bridge
Round sunglasses
Bright or natural-colored frames 
Rectangular sunglasses 
Wayfarers
Rimless sunglasses
Sunglass Styles for Diamond Face Shapes
Diamond-shaped faces have larger lengths than their width. The forehead and jawline are narrower than the cheekbones. Typically, you will have a prominent chin and a pointed jawline. 
If you have a diamond face shape, you can wear sunglasses featuring gentle curves like oval frames. Both full-rim and rimless sunglasses look good on diamond face shapes.
Recommended sunglass styles for diamond face shapes:  
Round and oval frames
Sunglasses that balance the forehead and the wide cheekbones.  
Cat's eye sunglasses 
Double bridge sunglasses
The sunglasses for this face time should not exceed the width of the cheekbones. Also, sunglass styles like square, rectangle, and wayfarers are not flattering on a diamond-shaped face.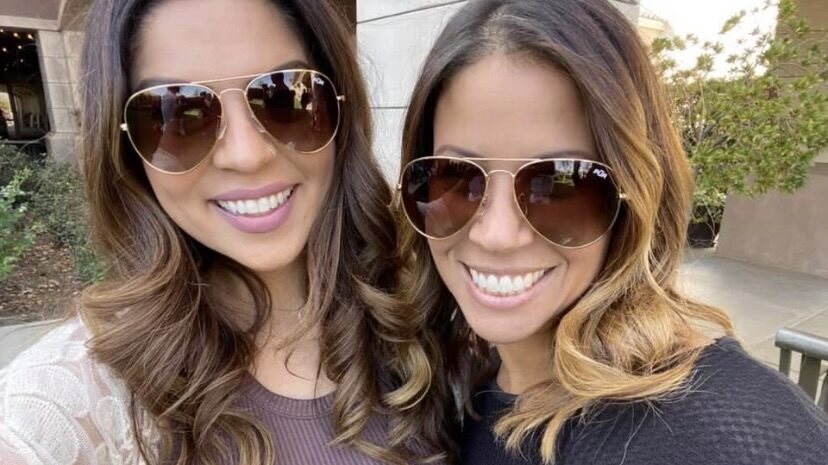 Choosing Sunglasses That Compliment Your Skin And Hair
There is another aspect a lot of people ignore while selecting a pair of sunglasses. Considering your skin color and hair color is as important as considering your facial shape. If you want the sunglasses to stand out, you need to choose a frame that complements or contrasts against your skin tone and hair color. 
To determine your skin tone, you need to look at the inside of your forearm. Go outside in natural light. LED or fluorescent lights have different color temperatures that are not right to determine your skin tone. 
Light Skin Tone
Do you have a light skin tone with a warm undertone? You have a light peach color with a greenish-yellow undertone. Then you should choose a pair of sunglasses of neutral or saturated color. Dark shades of brown, green, and gold will look balanced on your skin tone. 
If you have a light complexion with a blue undertone, you should put on dark blue sunglasses. Avoid light colors, but you can try on rich pink sunglasses. 
Medium Skin Tone
If you have a medium skin tone, you have the opportunity to explore different colors and different shades. You can switch between light and dark shakes of sunglasses. For medium skin tones with a warm undertone, amber, orange, and red sunglasses look fantastic. Even brown sunglasses and green sunglasses look great. Colors like blues and lighter greens look flattering on medium skin tone with a cool undertone. 
Dark Skin Tone
If you have a dark skin tone with a warm undertone, brown, gold, amber, or neutral sunglasses of metal frames work perfectly. Go for pink or blue sunglasses if you have a dark skin tone with a cool undertone to make a statement. If you do not feel bold enough, wear dark shades like dark blue or dark brown. You will always look good in these shades.    
How to Choose Sunglasses Considering Hair Color?
Your hair color can be an inspiration to choose your new pair of sunglasses. Some people say choosing sunglass colors based on their hair color helps them get more compliments. So, you can also consider buying sunglasses depending on your hair color. 
Here is how you can do that:
Light Hair Color
Choose a darker sunglass color if you have light hair color. The color of the sunglass should be in contrast with your hair color. Dark grays and blues look cool, with lighter hair with a cool undertone. If you have light hair with a warm undertone, choose dark greens or red shades instead.
Dark Colored Hair/ Black Hair
If you have dark hair color or black hair color, you have various colors to choose from. You can have different shades of black, bright white, primary colors, and colorful secondary color sunglasses that will suit you well. Avoid pastel color sunglasses as they will look underwhelmed compared to your dark hair color. 
Medium Color Hair
Do you have brown or amber hair with a cool undertone? If so, white, silver and purple color sunglasses will be great for a fashionable appearance. Blue, black, and green shades are best for medium hair colors with warmer tones. 
Red Hair
If you are red-haired, you may not be sure about choosing a sunglass color. But do not worry; we have suggestions for you as well. Green is a rocking color that pops up for red hairs. You will also look fabulous in white sunglasses. Besides, other neutral colors and black will suit you.
Choosing Sunglasses According To Occasion
You cannot match a single pair of sunglasses with all occasions. What looks cool at beach parties will not look decent at wedding parties. So, you have to select a suitable pair of sunglasses when you are getting them for particular events or occasions. 
Here are some tips on choosing sunglasses for different occasions: 
Parties (Casual And Beach)
If you attend parties where drink, dance, and games are involved, you need to get some fashionable and modern sunglasses. Choose something colorful, and lavish matching your attire and face shape. You can choose cat's eye, butterfly, oversized, or heart-shaped sunglasses in colorful frames and lenses.
If the party is indoors, away from direct bright sunlight, you can choose sunglasses with colorful lances. For beach parties, get Blue polarized classic sunglasses with UV protection. They will protect your eyes and add to your style. 
Formal and Corporate Event
At formal or wedding parties, wear classic-style sunglasses. You should avoid wearing colorful frames or colorful lenses during corporate parties. Always go for elegant and classic styles like aviators, wayfarers, Retro Square, or round. Aviators are always a safe choice for indoor and outdoor events if you are confused about which style to choose.
Outdoors and Sport Events
If you love to travel around a lot, make sure your sunglasses have polarized lenses that provide excellent protection from bright sunlight and UV rays. The sunglasses should also cover the skin around your eyes. 
Those who love sports like hiking, biking, driving, snowboarding, golfing, and such should wear protective sunglasses. A shield or wraparound style will safeguard your eyes and face. There are different styles and colors of lenses available that can make you look fashionable. 
Choosing Sunglasses That Compliment Your Clothing 
Clothes and accessories are equally important to create a unique style of fashion. A well-matched pair of sunglasses can be an excellent addition to your outfit. You can wear sunglasses for both casual and formal outfits. 
Here is how you can choose sunglasses to complement your clothing: 
Color Matching with Outfit
You can match your sunglass color with your outfit. It is not possible to always have the exact color of sunglasses, but you can choose the same colors with a different hue. For example, if you are wearing gray or black color attire, you wear dark-colored sunglasses. If you are wearing pink, try sunglasses with different shades of pink or purple. 
If you prefer, you can either match the frame or lens color with your clothing. For example, when you wear a blue outfit, wear a white color frame sunglasses with blue color lenses.  
Matching with Accessories
Do not have sunglasses to match your clothes? You should match them with other accessories instead of your clothes. You can match the sunglass color with accessories and jewelry, such as bracelets, pendants, headbands, scarves, hats, etc. This way, you can balance your sunglasses with your overall outlook. 
For example, you are wearing a black outfit and a brown wristband. You can choose to wear a pair of brown color sunglasses rather than black or gray color sunglasses. 
If you wear a cap or hat for extra protection from the heat and light, avoid wearing oversized sunglasses. Instead, put on styles like aviators and wayfarers. Again, you may match the lens or frame color with your headwear.
Matching Everyday Clothes
If you are a professional who goes to the office every day wearing a formal outfit, wear classic sunglasses. These sunglasses can be gray, black, or brown framed and not something flashy. 
If you wear casual outfits, you can match sunglasses that have a modern and trending style. Those involved in the fashion industry or creative sectors may choose funky sunglasses to show they're artistic personally. So, whenever you match sunglasses with your outfit, think about your lifestyle and profession as well.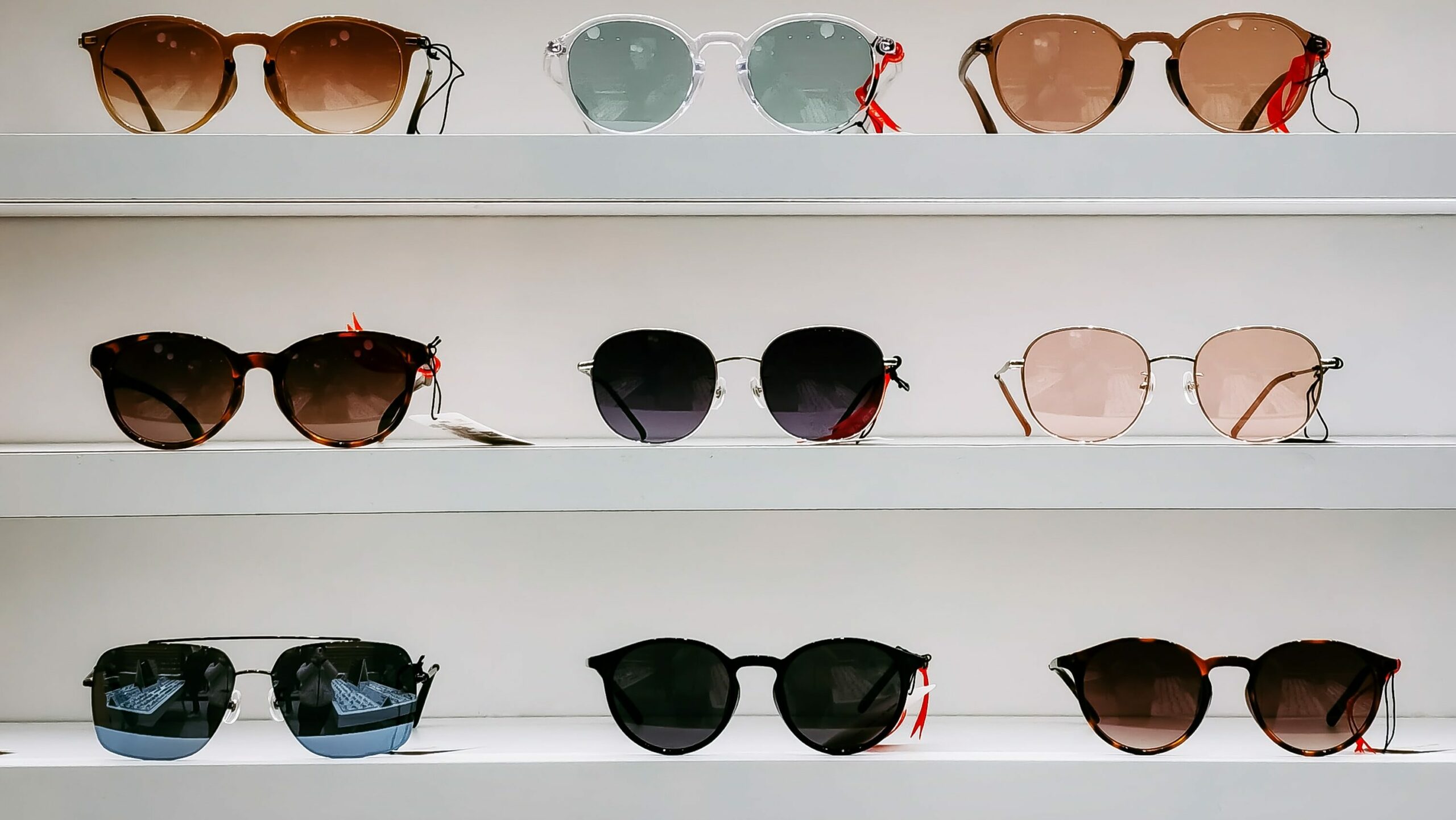 Can You Get Powered Sunglasses? Are These Prescription Glasses?
Sunglasses can have powered lenses. These powered lenses are also known as prescription glasses. You can make a pair of sunglasses with your prescription glasses recommended by your optician. 
When you use powered sunglasses, you do not have to carry an extra pair of prescription glasses. With powered sunglasses, you can do various activities like reading, writing, playing, etc. 
These sunglasses provide more protection than regular sunglasses. They can also be polarized and ensure maximum protection from ultraviolet rays. 
Polarized Or Non-Polarized Sunglasses
To buy the perfect pair of sunglasses, checking the features of the lens is important. There are two basic options for sunglasses: lens-polarized and non-polarized. So, which type of lens should you get for your sunglasses? Let us consider both lens types first.
Sunglasses with polarized lenses have a coating of thin chemical film. Hence, polarized lenses not only filter bright light but also eliminate harsh light reflected from various surfaces, like water, snow, or other shiny objects. 
Non-polarized lenses also work well for filtering light in various conditions. However, it is not as effective in reducing glare like polarized lenses. Therefore, even if polarized lenses are costlier than non-polarized lenses, you should choose polarized lenses for better protection and vision clarity. 
Always Keep An Extra Pair
We need sunglasses to protect your eyes, play various sports, and of course, as a fashion accessory for your outfit. So, is it always possible to serve all these purposes with a single pair of sunglasses? Besides, what if you lose your sunglasses? 
If you consider all these aspects, you can realize the importance of an extra pair of sunglasses. When you decide to buy an extra pair of sunglasses, you have to think about its purpose. You may already have protective sunglasses. So, you can buy a fun pair of sunglasses for parties. Or, you can have sunglasses for sports activities. 
Many people have hobbies of collecting different styles of sunglasses. You buy sunglasses based on your face shape, hair color, lifestyle, and different outfits. This way, you do not have to worry about matching sunglasses for different needs and occasions. 
Conclusion
By now, you must have learned how to choose the best sunglasses. As you have seen in this article, you need to consider many factors to find a pair of sunglasses that suit you perfectly. So, before buying your next pair of sunglasses, follow these guidelines. The right pair of sunglasses will level up your style game and boost your confidence. 
If you are looking for fashionable sunglasses that provide full eye protection, make sure to check out our fashionable collections. We sincerely hope that this article helped you pick the perfect pair of sunglasses. Thanks for stopping by.