Sunrise Gold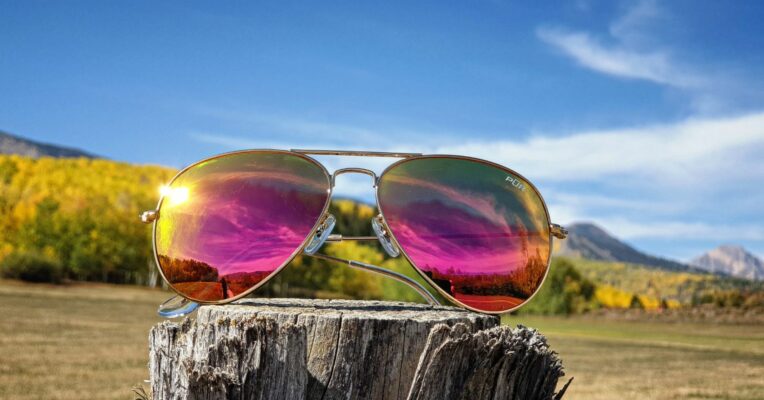 Stand out in the crowd with the Sunrise Gold Aviators.
The Sunrise Gold Aviator sunglasses feature a bold, playful gold frame and are designed for the fearless fashionista. The Sunrise Gold polarized Aviator Sunglasses come with gold frames and a hot pink lens.
Why get yours?
Premium Quality: The Sunrise Gold Aviator features an incredibly durable PC frame. With its high impact resistance and elasticity, it's the perfect choice for daily use or just for occasional travel.
Stunning Design: Designed with a stylish retro design and high-definition lens, this pair of sunglasses enhances your style and gives you a natural vision while driving and participating in outdoor activities.
Lightweight: The metal alloy frame is ultra-lightweight and durable, for comfortable wear throughout the day. This frame is designed to wear well and be durable making it ideal for daily use.
100% Eye Protection: The 9-layer filtration system is built to provide superior protection by blocking 100% of harmful UVA, UVB, and UVC rays, eliminating any potential harm to your eyes during extended periods of use. The polarized lenses utilized for our Sunrise aviator are created to minimize glare and provide a high-definition viewing experience.
A Great Gift: Our Sunrise Gold Aviator sunglasses stand out for their uniqueness. Colorful, stylish, and practical, these vibrant sunglasses feature the ultimate eye protection. This piece will be a great gift for your loved ones. Give them something that they will treasure for years to come.
The Sunrise Gold comes with a case and sleeve so you will never need to worry about these glasses losing their luster or getting scratched. These shades come with a lose-it and break its warranty as well.
So what are you waiting for? Grab yours today!