Green Flash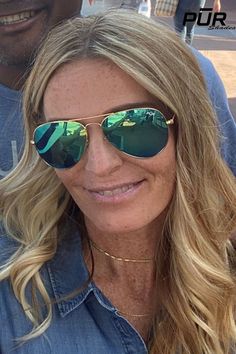 Enjoy the style and comfort of our Green Flash Aviators.
Whether you're taking off on a long journey and need your glasses to last or just want a great-looking pair of sunglasses to wear at the beach and around town, the Green Flash is your perfect choice.
Why get yours?
100% Eye Protection: Made with 9 layers of UV protection and a polarized lens to greatly reduce glare, these glasses will have you staring at the world. An elegant filtration system allows you to keep a clear vision at all times while observing the target.
Elegant Design: Keep your eyes protected with these sophisticated Green Flash polarized aviator sunglasses. Decorated with stylish golden trim, these sunglasses feature green lenses to make the most of any outdoor activity.
Premium Quality: Made from an alloy of metals that is strong and durable, these aviators are equipped with reinforced spring-loaded hinged temples and adjustable silicone nose pads. This results in the temples fitting your face shape and having no facial pressure after long-term use.
Compact: The Green Flash Aviator is an ultra-lightweight, super-stylish standard fitting frame. Not only are these glasses lightweight, but they will also allow you to stay stylish from season to season.
A Great Gift: Whether for men or women, you want your loved ones to feel great. Green flash aviator can make perfect birthday and Christmas gifts for her/him. Not only for your loved ones, but it is also a perfect addition to your closet as well.
When you want to make a style statement, reach for these sunglasses. Green flash aviator is a fashion accessory that never goes out of style. It comes with a case and sleeve.
So what are you waiting for? Get yours now!